Bloopers Menu
Women Sports Bloopers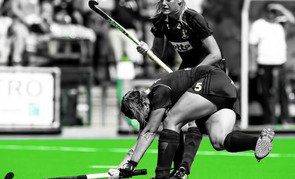 For years, the men sports have been in the limelight of Sports, overshadowing the women sports when it comes to fame and popularity. However, Sporting Press recognized the importance of the women sports in empowering female individuals across the globe. Still, even with the inspiring notion of the Women Sports, they are not exempted from experiencing epic failures while in the game. Whether it be from international platforms or from smaller leagues and even school competitions, there are a number of women sports bloopers out there that will surely be worth watching. There's even no doubt that you'll find them completely hilarious to the point that you may even start watching women sports yourself.
There are thousands and even millions of videos you can find across the internet and it will simply be too hard to go over them if you want some women sports bloopers to light up your day. You could try going to Youtube for some compilation failures as well, but here are some favorites of Sporting Press which you'll surely love.
One video that Sporting Press found to be completely funny was in a compilation wherein the event was held in Highschool Volleyball setup. In the midst of the heat of the game, the players were all well-position and the rally was undeniably intense. The other team finds themselves with an opportunity to go for a spike and they simply didn't let it go. Unfortunately the spike ran across the court, exactly hitting the face of the member of the opposing team. You could just imagine the disastrous outcome it caused and of course, the knock down of the member.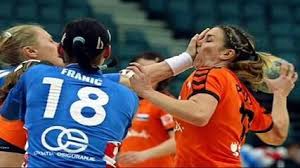 There was also a specific video held in an oval platform where a runner clad in black was preparing to have the run of her life. She was all serious and was fully pumped up when she started to ran however, due to unfortunate circumstances, her full-blown speed has collided with another person, resulting to an epic clash that would have definitely hurt. There was also a video of a high-jumping competition where the female was concentrating on giving the best jump she could provide. Still, it was another set of misfortune that led her to trip right before she jumped on the soft blue platform, hitting her face right on the platform and causing the failure of her jump.
On swimming, there are also hilarious jumps made by female swimmers. For one, there was a swimmer who jumped on a jumping platform, then she turned more than 360 degrees in the air while ending up in a not-so-glamorous entry to the water. Though it was definitely not a misfortune, what made it funny was his awkward jump that was undeniably a failure. From mistakes, up to misfortunes, failures and more, Women sports bloopers on the internet are surely abundant and one dose of it a day will surely bring you smile throughout the day.