Bloopers Menu
Funny Football Bloopers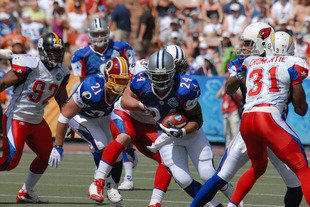 There's simply uncountable amount of things why many sports lovers tend to go crazy when Football falls on the limelight. Whether it be the serious adventures of players throughout their bout in football games or even sometimes worrying injuries and alike, many sports lovers have grown to love this sports and its players. Another reason why many have truly been captivated by this sports is the fact that even in the midst of all those seriousness, there are still funny football bloopers that could make one laugh crazily for the whole day. Sporting Press knows the joy which spectacular failures, mistakes and pranks serve to viewers and we have rounded up some of the best information of videos that will surely be worth watching.
The possibility of Funny Football bloopers doesn't lie within the bout of the two teams - all individuals in an arena could have that eye-tearing moment that will make you hug your stomach in uncontrollable laughter.
If you have watched the football match between the Tottenham Hotspur VS the Aston Villa back in the Premiere League of 2014, there's a high probability that you're aware of the wardrobe malfunction experienced by Nicklas Helenius. However, this malfunction definitely isn't done by sheer self-incident, but was inflicted with a rather devious move done by Jan Vertonghen of the Hotspur. Though nobody could say if the "pulling of pants" done by Vertonghen may have been intentional or not, it still wasn't enough to hinder the sports spirit of Helenius as he made the ball land at the goal despite all that.
Have you ever gone aboard the Kolo Toure Express? If you still haven't, there's no doubt that you're missing out on some sheer goodness because you'll surely laugh crazily once you see how this destructive train brings down even a renowned referee of football, Phil Dowd. At the moment of the free kick, no one knows why Toure was on max gear as he smashes with the referee that resulted in Dowd being knocked out. This accident would have definitely hurt for Dowd and the viewers, but there's no doubt that the viewers got their stomach hurt due to this hilarious scenario.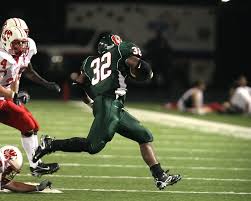 A Manager definitely has that esteemed reputation he always takes care of, especially those stricter ones like Marcelo Bielsa of Marseille team. He's one of the most committed to the sports of football and often times, he is also the most innovative dictator and tactician you could ever find. Still, he wasn't spared in funny baseball bloopers as he experienced a hilarious moment on his own as he accidentally sat on a cup of joe that's still steaming hot. You'll surely enjoy this great mastermind experience a setback of his own, executing a priceless reaction that will surely go down in the history of football. From simple mistakes, to hilarious and confusing ones, up to downright laughable poo moments and even spectator disasters - the sports of football never fail to entertain anyone whether it's on the game or on the Funny Football Bloopers they have in some matches, tournaments and more.